Druckköpfe richtig konservieren, aber wie? Newsletter vom 26.04.2012
Bei Recyclern und überall, wo oft Tintenpatronen befüllt werden, sammeln sich Druckerpatronen an, welche erst zu einem späteren Zeitpunkt weiterverarbeitet oder im Moment keiner bestimmten Verwendung zugeführt werden sollen. Oft wird dieses Leergut über Monate in Behältern ohne geeigneten Druckkopfschutz gelagert. Mit der Zeit trocknen diese Druckköpfe aus und müssen später mühselig in Gang gesetzt werden. Viele dieser Druckköpfe sind nicht mehr zu retten und können entsorgt werden.


Mit unserer Neuentwicklung iJETWET lösen Sie jetzt genau dieses Problem.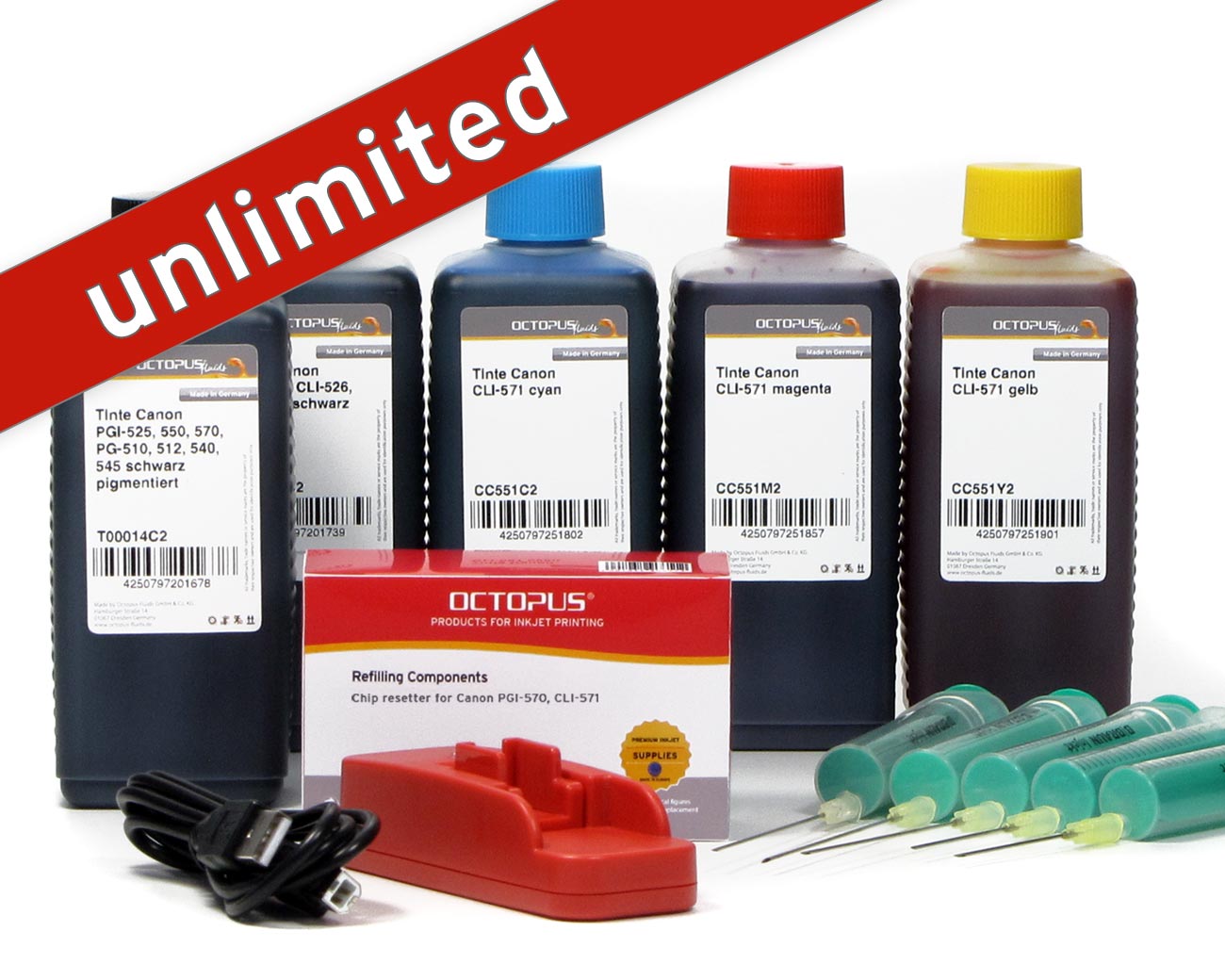 Set with chip resetter for Canon PGI-570, CLI-571 inkjet cartridges and 5x refill ink
Der Canon Chipresetter für PGI-570 und CLI-571 mit Tinte für Pixma MG 5700, MG 6800 und TS 5000, TS6000 Drucker
Chipresetter for Canon PGI-550, CLI-551 inkjet cartridges with 5x refill ink
Der Canon Chipresetter für PGI-550 und CLI-551 mit Tinte für Pixma IP, IX, MG und MX Drucker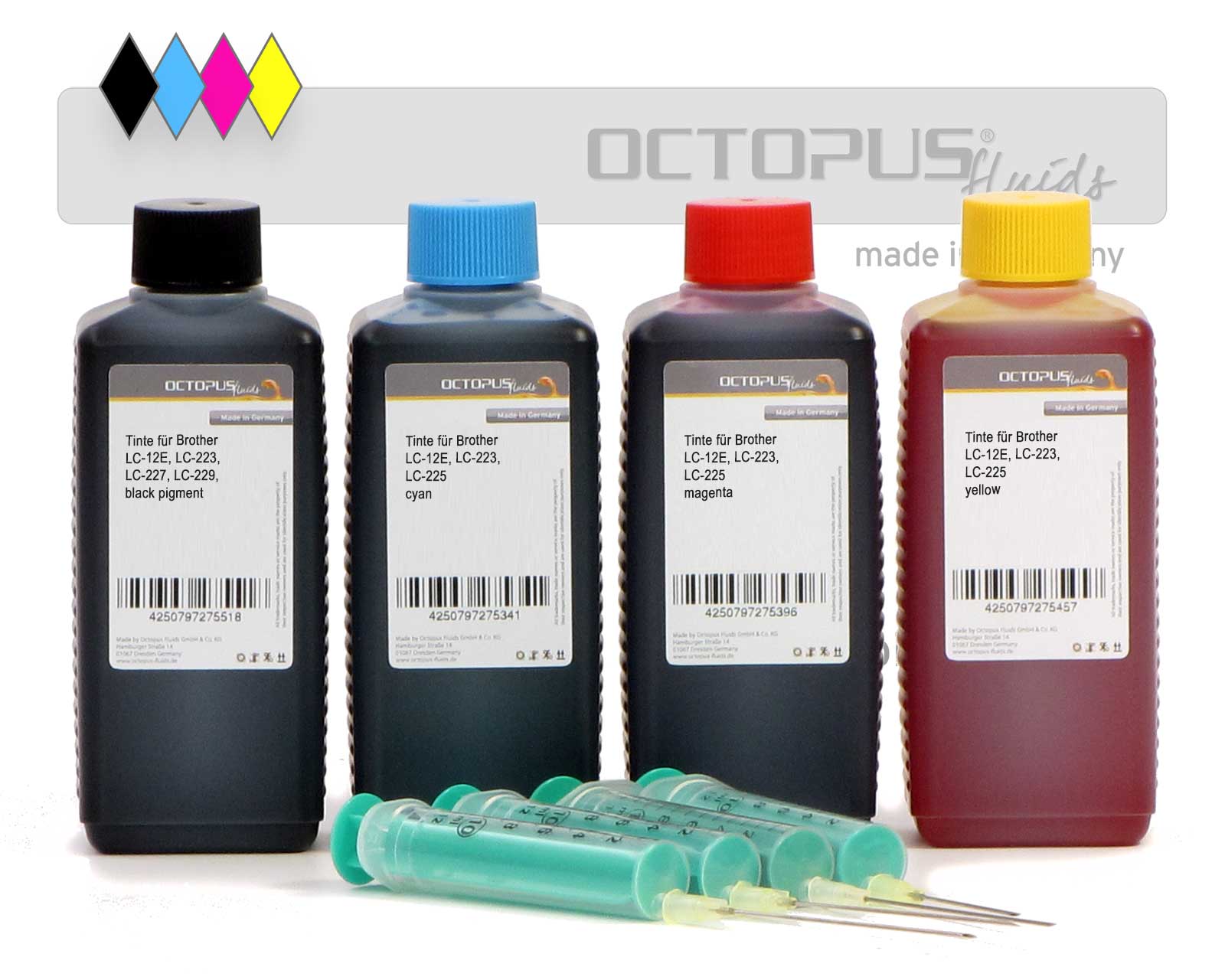 Ink set Brother LC-223, LC-225, LC-227, LC-229, LC-12E
Set comprising five ink colours and refill syringes.
Set of refillable cartridges for Brother LC-227, LC-225 with ink refill kits
Complete kit for Brother LC-227, LC-225, DCP-J 4120, MFC-J 4420, MFC-J 4425, MFC-J 4620, MFC-J 4625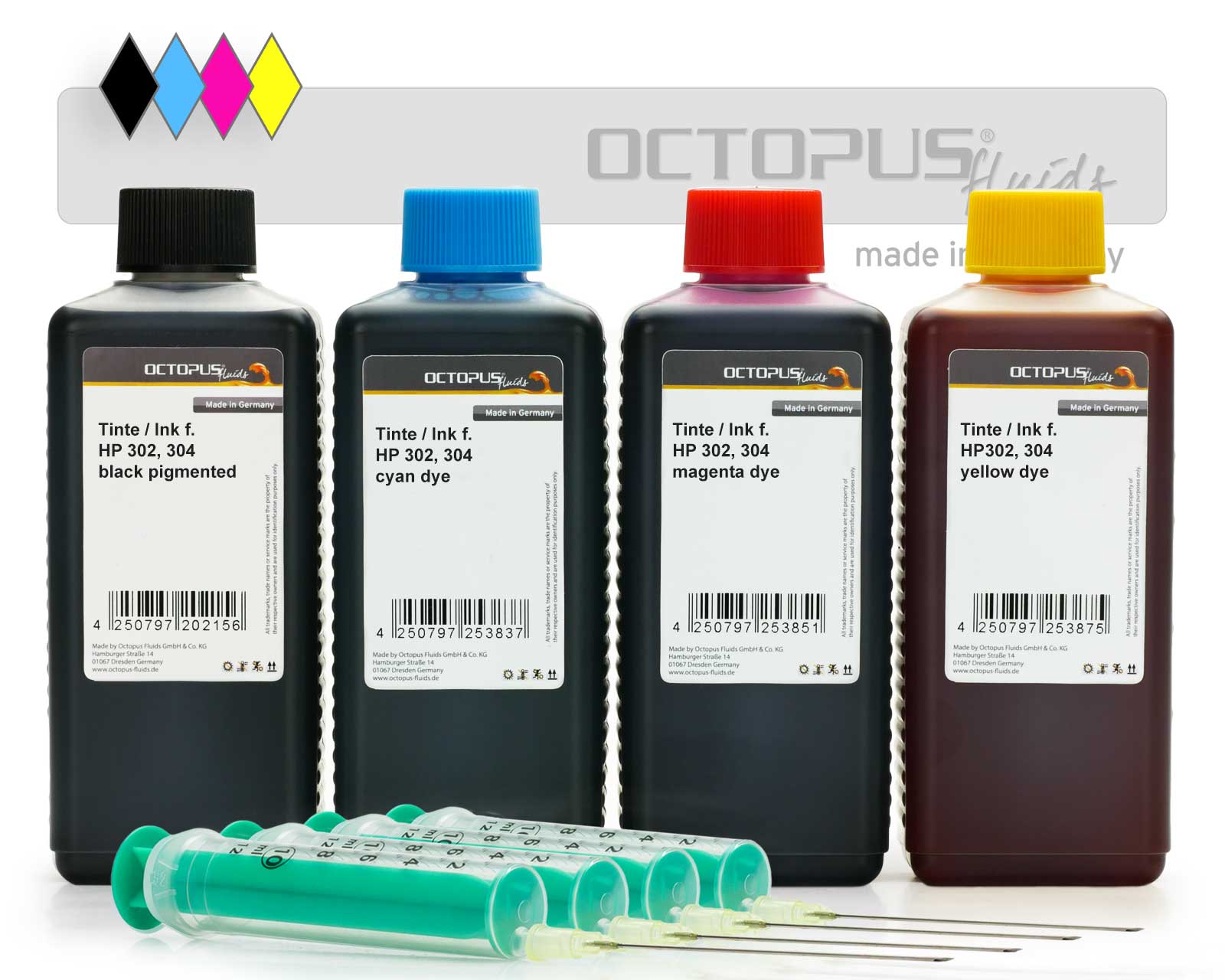 Refill ink kit for HP 302, HP 304 four colours
Druckertinten Komplettset für HP 302, HP 304, F6U68AE, F6U66AE, F6U67AE, F6U65AE, N9K08AE, N9K06AE, N9K07AE, N9K05AE